Four students of Ming Chuan Product Design Department – Yu-Ting Wei, Yi-Ling Hu, Sang-Ju Lin and Yi-shi Tan – guided by Professor Wei, Wan-Li, participated in 2022 ICARE Universal Design Competition of Assistive Devices for the Aged and Persons with Disabilities with their graduation work 「Artde-Bake」 and won the gold medal.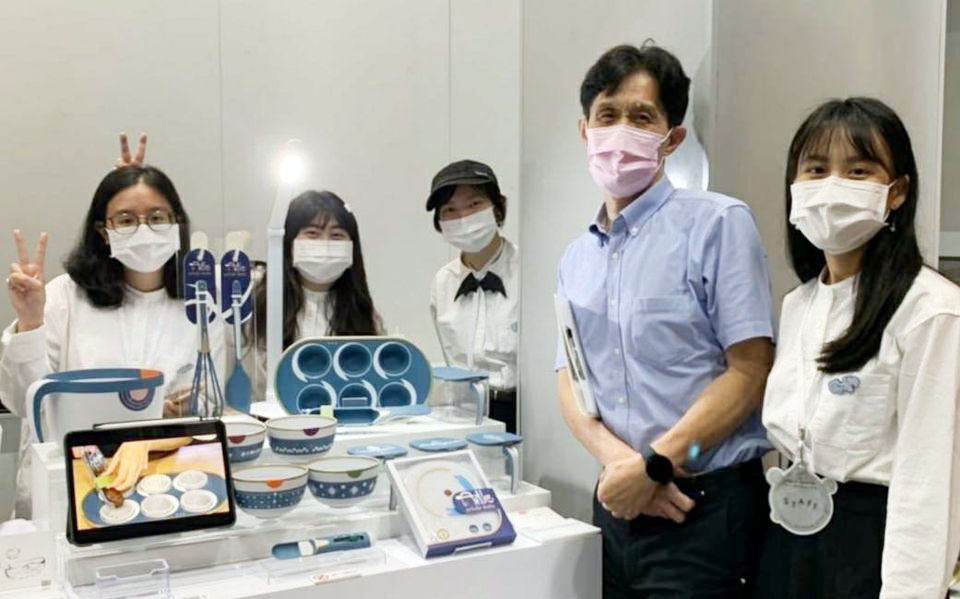 Artde-Bake is a set of Art Deco style bakeware for the visually impaired, designed for users to have an elegant baking experience. In order to enhance tactile feedback, operational area positions treated by frosted finishing is a specific feature of this bakeware. Five obvious silicone holdings of different colors are significant at each positioning point to provide overall help for users.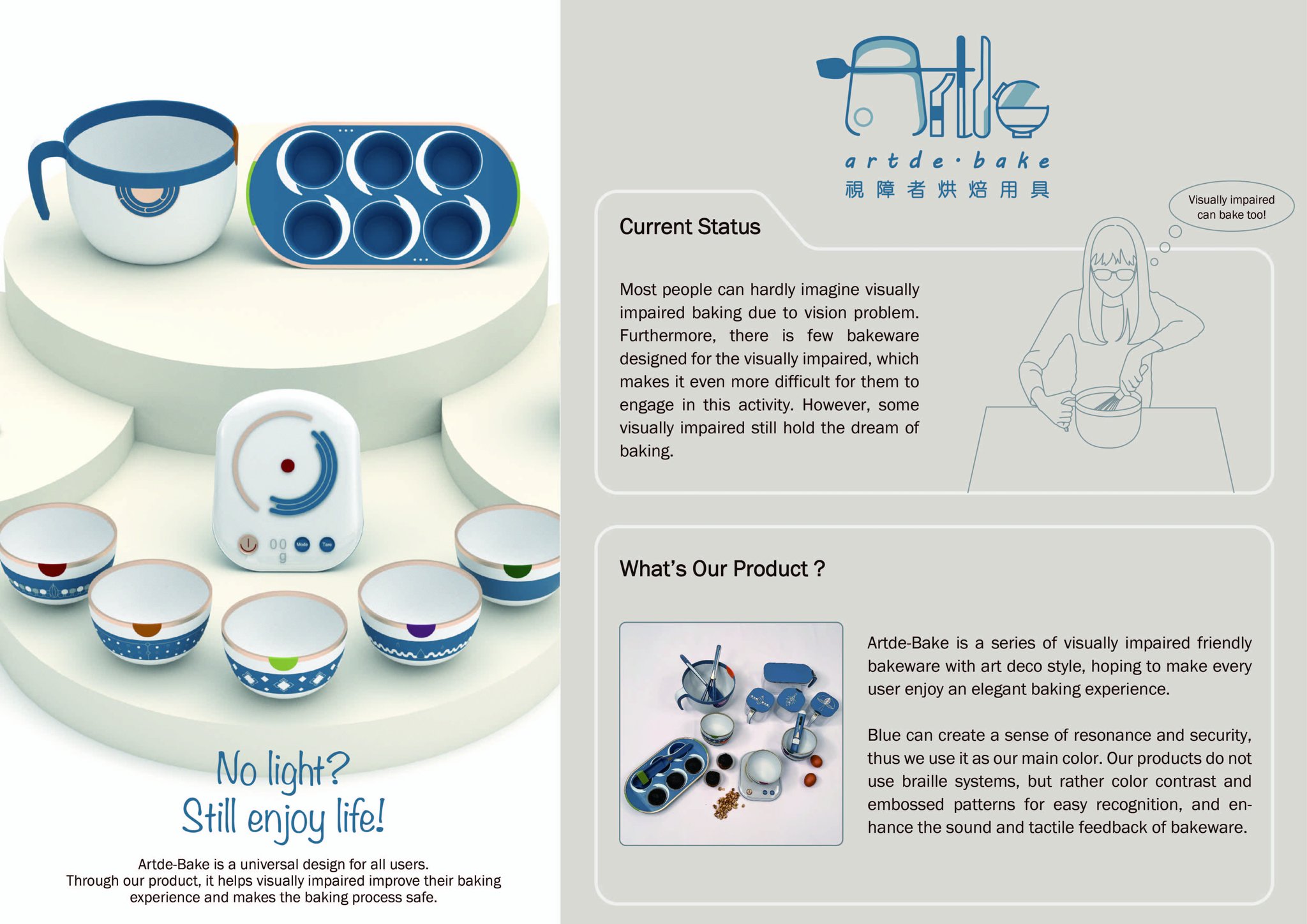 This competition targets the elderly and the disabled, introducing the concept of universal design with the scope of thoughtful living. Innovative product design proposals that incorporate creative ideas and add value through design functions and aesthetics are welcome. To design thoughtful and convenient health assistive devices brings to reality the heart of caring for vulnerable groups through product design in life, improves the lives of the physically and mentally disabled and the elderly, and establishes a friendly societal atmosphere.
Work Introduction: https://youtu.be/yROh-KzPLFg
Design Procedure: https://youtu.be/HqBavg3KBpk